The Concert Hall AVE SOL was built during the period from 1780 until 1785 as St. Peter and Pavel Church, and is one of the most brilliant examples of classicism style in Riga. It is located within the territory of the former Citadel, the construction of which was commenced already in the middle of the 17th century, but it has been rebuilt several times during the last centuries. The last reconstruction was carried out in 1769 according to architectural sketches which intended for the Citadel to be built as a garrison city with a city square including a new church.St. Peter and Pavel Church was originally intended to be a Citadel garrison church. However, during the reconstruction the goals of the church functions changed, and the Citadel garrison church became the main orthodox church of the city.It remained such until 1884, when the Cathedral of Christ the Saviour was built. The building was used for church function until 1940, when the territory of Latvia was occupied by the Red Army, and military units were located in the Citadel.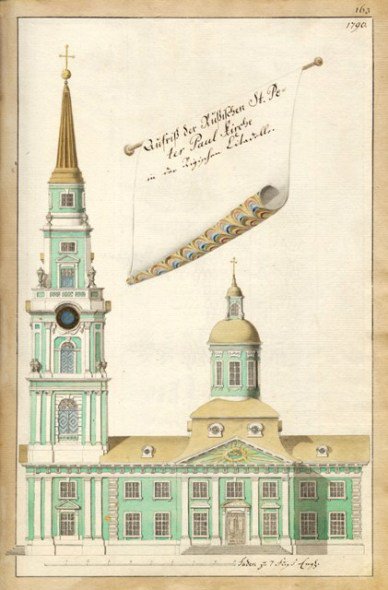 Riga Citadel Russian St Peter and Pavel Church, 1790
Latvian Academic Library, Department of Rare Books and Manuscripts, J.C. Brotze. Sammlung verschiedner Liefländischen dokumente. Bd. 4, 163.
A new period in the church life started in 1977, when the building was handed over to the Riga Culture administration with a goal to establish a concert hall Ave Sol.
As from 1987 the building hosts a concert hall and currently also the concert organisation Ave Sol, the aim of which is to facilitate diversity of professional concert activities carried out in the concert hall, to revive and develop it into a modern culture space